Highly visible from the street, a mural of posters selections from Amplifier archives showcases community responses to the need for sanctuary, safety, and belonging.
Exhibit is organized into five Focal Points (Resource Hubs, Storytelling, Social innovation, Shelter, and Gathering Spaces), clustering design solutions, artwork, video, and local stories by these themes.
The dowel installation, over 300 pieces, represent the over 60 million refugees presently displaced worldwide in 2018. Below it, scenes from Ai Weiwei's documentary, Human Flow. Full length screenings were held at the Center.
Visitors are invited to take resources and actionable steps to support local organizations.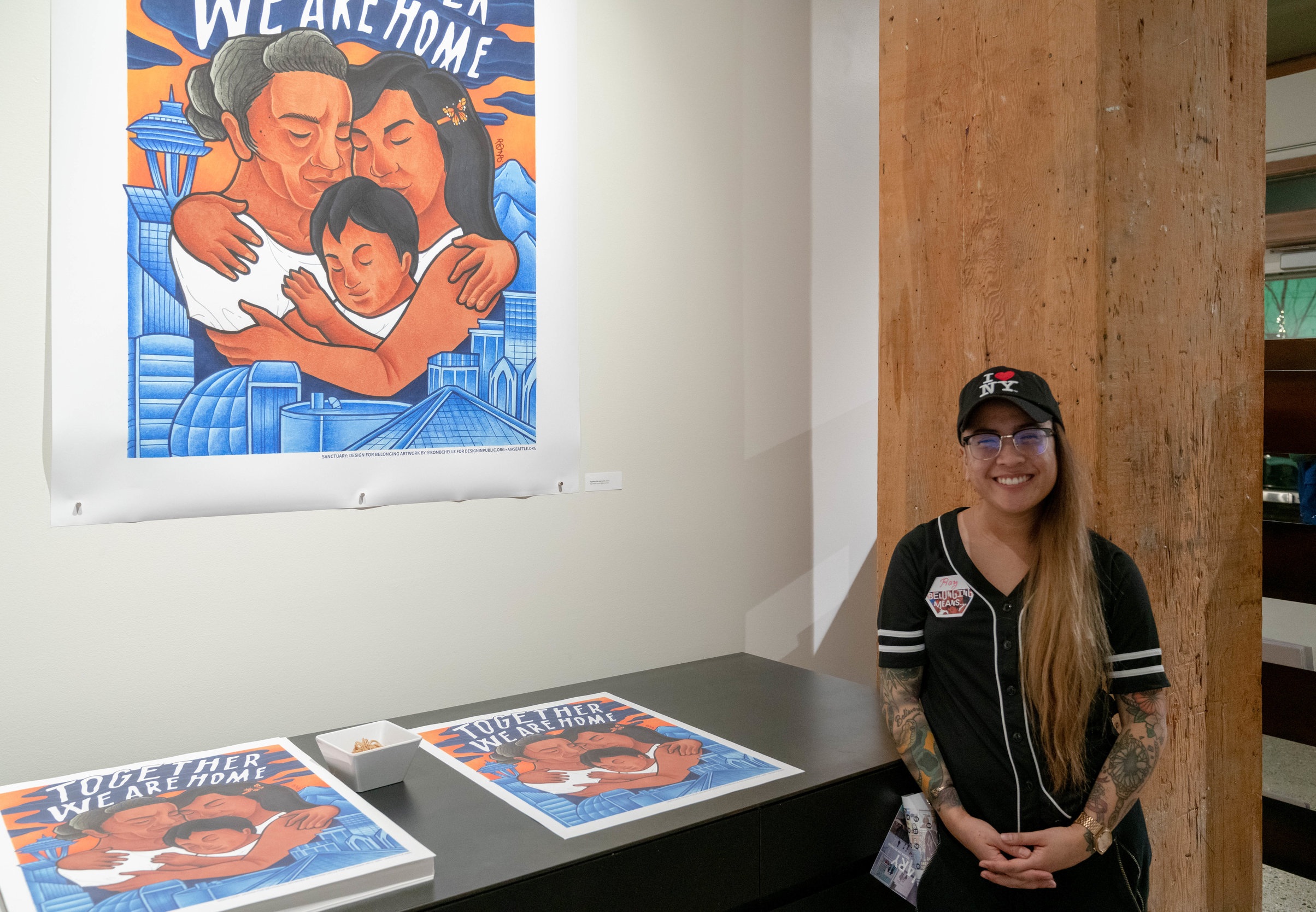 We commissioned Seattle artist Raychelle Duazo to illustrate a poster and message visitors could take home with them: "Together We Are Home".