Taskar Center for Accessible Technology at UW's Universal Play Kiosk tilts at the touch of a controller to make it accessible to players with limited mobility.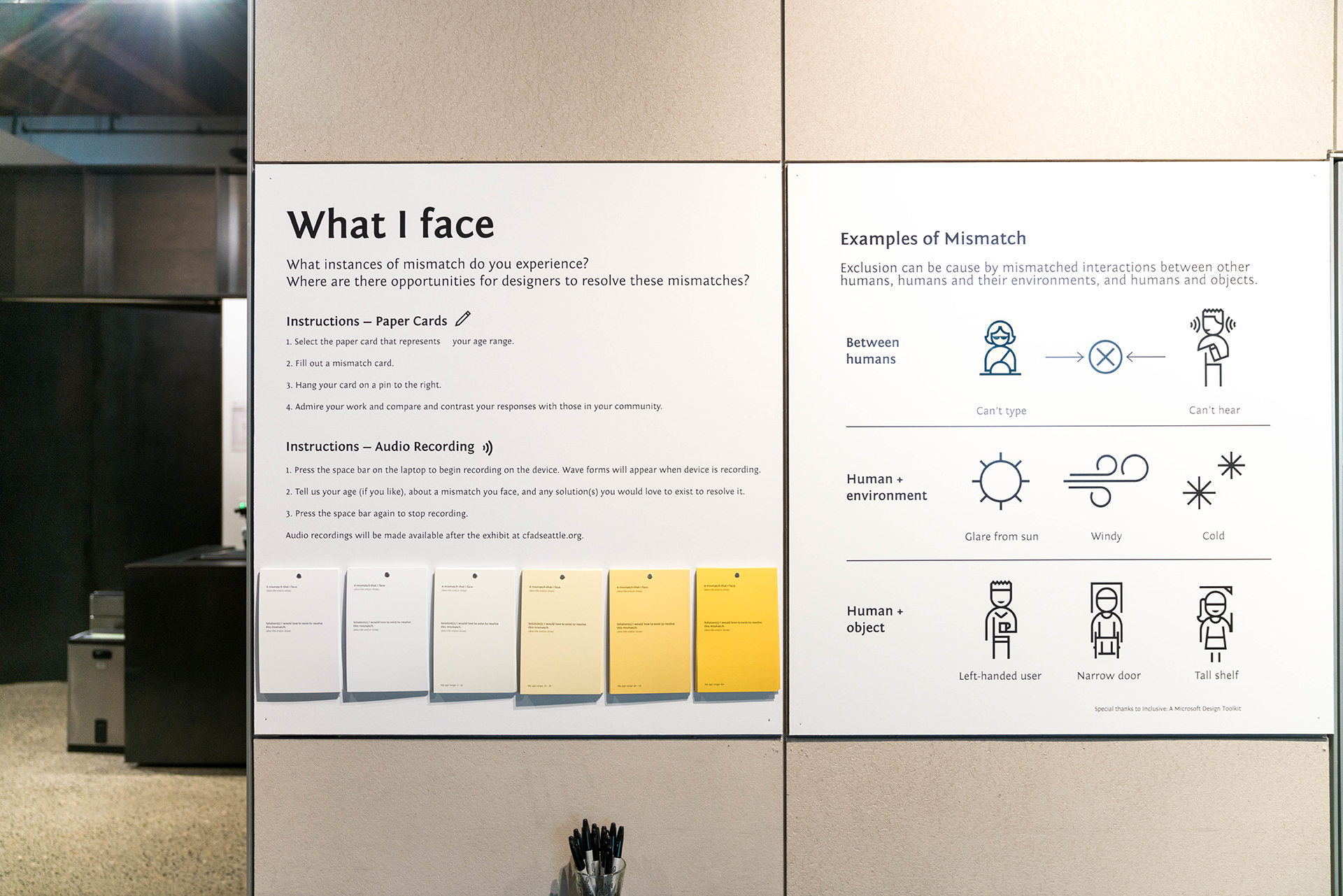 Utilizing Microsoft's Inclusive Design Tooklit and the concept of mismatch design, visitors were invited to share experiences of design being mismatched to their body or needs.
A virtual reality experience gave visitors a sights & sounds simulation of navigating Seattle's light rail tunnel with low vision.